What's the Difference Between 4×4 vs. AWD vs. 4WD Vehicles?
As a New England Nissan dealership, we know all too well how important it is to have a vehicle with good traction. That's why the team at our Nissan dealer in West Haven is proud to offer a wide range of Nissan AWD and 4WD models in addition to the front-wheel-drive vehicles we have for sale.

We strongly believe that having a Nissan all-wheel-drive model or Nissan 4-wheel-drive vehicle will better equip you for life on the road, so review our inventory and find the perfect match for you. Whether it be a Nissan 4WD truck or an AWD SUV, you'll find the perfect match here at George Harte Nissan. Schedule a test-drive today and come learn about 4x4 vs. AWD vs. 4WD vehicles!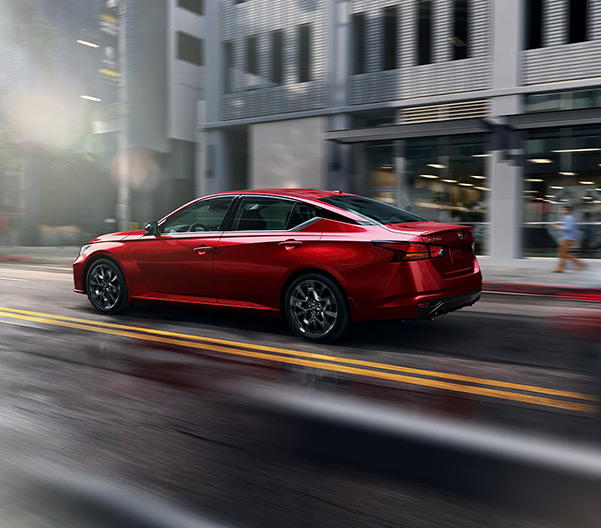 Why Should I Buy AWD vs. 4WD?
For enhanced traction and control behind the wheel, a new Nissan AWD vehicle will do just the trick. The advanced Nissan AWD system is Intelligent All-Wheel Drive, which delivers power to all its wheels and allows you to cruise with increased confidence. For additional information on how to compare front-wheel drive vs. all-wheel drive, the team at our Connecticut Nissan dealer will be happy to discuss.
To review the different Nissan Rogue AWD offers or find a new Nissan with 4WD, speak with our experts today. We want you to drive home happy with an AWD vehicle in Connecticut that has everything you need for a great price. Place a reservation for a Nissan all-wheel-drive model today and start planning your next big adventure!
Cars With AWD & 4WD Near Me
You deserve peace of mind behind the wheel, which is why we encourage you to compare all your options and find the right 4x4, AWD or 4WD vehicle for your needs. You can contact George Harte Nissan if you have any questions about the benefits of AWD vehicles or what makes 4WD different than AWD. No matter what you need, you can always turn to our CT Nissan dealer!