Which Nissan Vehicles Have AWD & 4WD?
Nissan has a great selection of vehicles with all-wheel drive, 4x4 and 4WD systems, ensuring that you can enjoy enhanced traction and control in all conditions. Hoping to compare Nissan AWD vs. 4WD models or see which of the Nissan models have 4x4? The team at our Nissan dealership in West Haven can discuss all of the Nissan AWD, 4WD and 4x4 capabilities to give you all the information.
Our CT Nissan dealership is proud to have a variety options, ranging from trucks with 4WD to SUVs with 4x4, allowing you to find the perfect match for your everyday needs.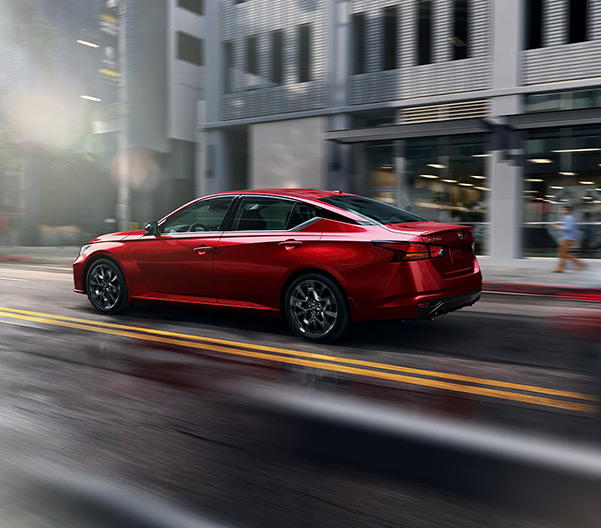 Do Nissan Vehicles Have AWD?
Yes, there are a few exciting new Nissan vehicles that come with standard or available Intelligent All-Wheel Drive. Three of the Nissan models offer available Intelligent All-Wheel Drive, including the 2023 Altima AWD sedan. Want to choose from Rogue all-wheel drive trims or Murano AWD models at our New England Nissan dealer for enhanced confidence behind the wheel? The Nissan vehicles with AWD include:
2023 Nissan Altima
2023 Nissan Rogue
2023 Nissan Murano
Does Nissan Have EVs with AWD?
Yes, you can now get a new Nissan EV with AWD, including the 2023 Nissan ARIYA® EV. Upgrade to a new ARIYA AWD model and you can enjoy the capabilities provided by available e-4ORCE All-Wheel Drive (AWD). Curious to learn more about Nissan EV AWD technology? Connect with George Harte Nissan for a full review of new Nissan electric cars with AWD in Connecticut that will be perfect for you.
Does Nissan Have 4x4s or 4WD Vehicles?
Select Nissan models offer 4x4 or 4WD instead of AWD. The 2023 Nissan Pathfinder, for example, offers available Intelligent 4x4. You can also choose Nissan 4WD models, which come with switch-operated 2-speed transfer case 4-wheel drive. The Nissan 4WD and 4x4 models include:
2023 Armada
2023 Frontier
2023 TITAN
AWD Vehicles in New England
Finding a car that's great 365 days a year is simple when you choose from the Nissan AWD, 4x4 and 4WD vehicles at our West Haven Nissan dealer. We're excited to match you with a new sedan with AWD or a truck with 4x4 capabilities today so that you can drive with greater confidence on every adventure. For new SUVs that are good in snow or used vehicles with AWD you can drive year-round, contact George Harte Nissan!