New Nissan Cars & Sedans Near New Haven, CT
The new Nissan sedans, EVs and sports cars for sale at George Harte Nissan are the perfect vehicles for Connecticut drivers who are looking for a reliable, stylish and powerful ride. The latest Nissan models come with a range of features and options, from fuel-efficient engines to advanced safety technologies. The Nissan Altima and Maxima sedans offer a combination of class and performance, while the Nissan GT-R and Nissan Z sports cars provide a thrilling driving experience -- so pick your favorite today!

Whether you're looking for a family sedan or a powerful sports car, Nissan has the ideal vehicle for your needs. Our Nissan dealership near New Haven has a wide selection of models to choose from, so book a test-drive and compare new Nissan cars and sedans in our showroom!
2023 Nissan Versa
The 2023 Nissan Versa is a revolutionary sedan with a stylish exterior, advanced driver-assistance technologies and fuel-efficient engine that's sure to impress. From the stunning Versa colors to its cabin comforts, there's a lot to love about this small Nissan car. With its great value and reliability, the 2023 Nissan Versa is a great choice for anyone looking for an affordable and reliable sedan.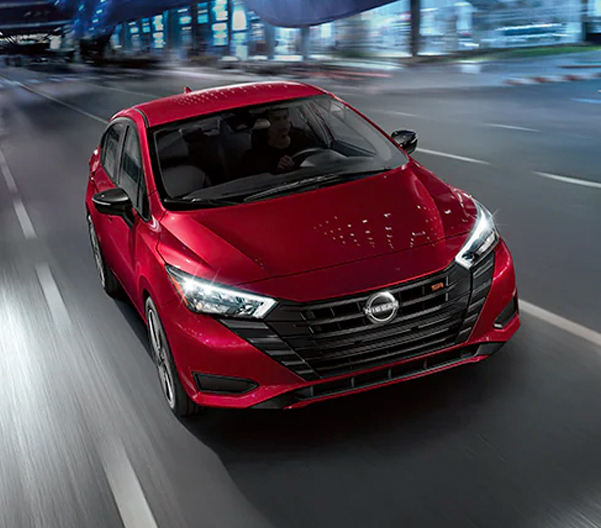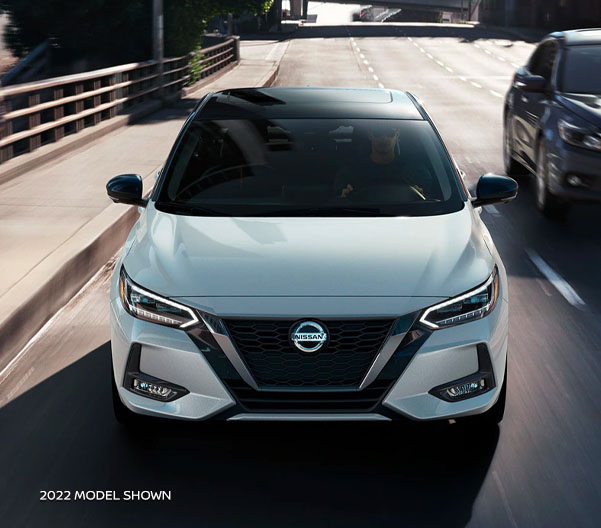 2023 Nissan Sentra
The 2023 Nissan Sentra offers a comfortable and spacious interior that CT Nissan fans will love for years to come. From its sleek and modern design to the stunning Sentra colors, there's a lot to appreciate about this Nissan sedan. See why the new Sentra is a great family car by taking a test-drive and asking about your Nissan Sentra lease and auto financing plan options!
2023 Nissan Altima
The 2023 Nissan Altima comes with a powerful engine, advanced technology and comfortable interior. Review everything from the Altima mpg ratings to its interior dimensions to see why New England Nissan fans can't stop raving about this model. Get details on the new Altima price or apply for a new car loan nearby that works for your budget.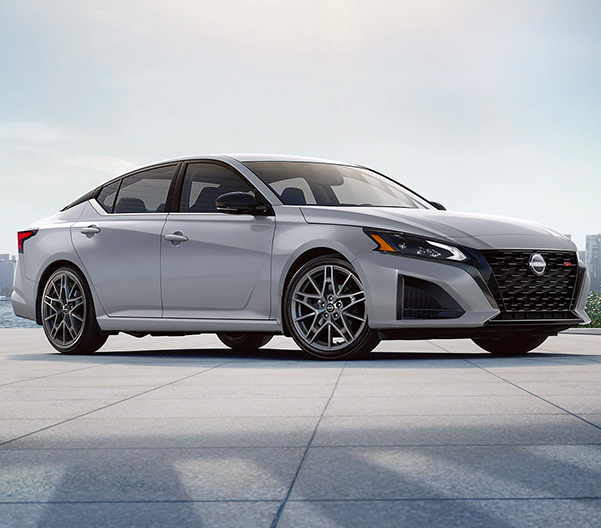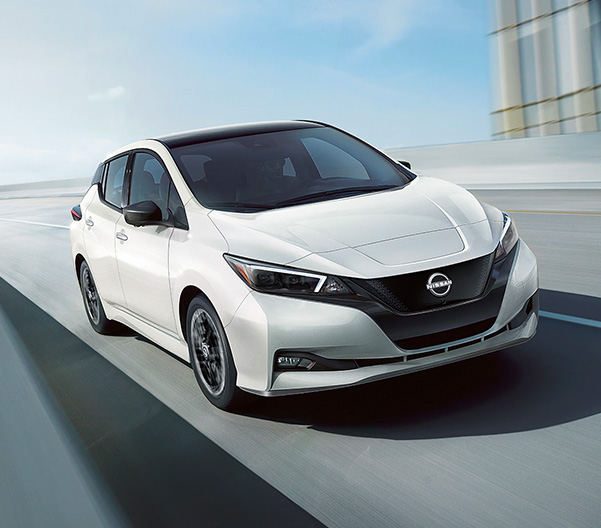 2023 Nissan LEAF®
Upgrade to a 2023 Nissan LEAF® EV for an exciting, all-electric vehicle that offers a modern, stylish design, smooth acceleration and a range of advanced safety features. The LEAF hatchback is perfect for drivers who want a reliable and eco-friendly choice that won't break the bank. With its spacious interior, quick charging and intuitive technology, the LEAF changes every moment you spend on the road for the better.
2023 Nissan Maxima
The 2023 Nissan Maxima sedan has a stylish design, with a sleek exterior that turns heads and a luxurious interior that everyone will appreciate on the journey ahead. Check out everything from the Maxima V6 engine to its high-end tech features to see all the reasons why CT Nissan fans are choosing this model. Browse Maxima trims and place your car preorder at our West Haven Nissan dealership.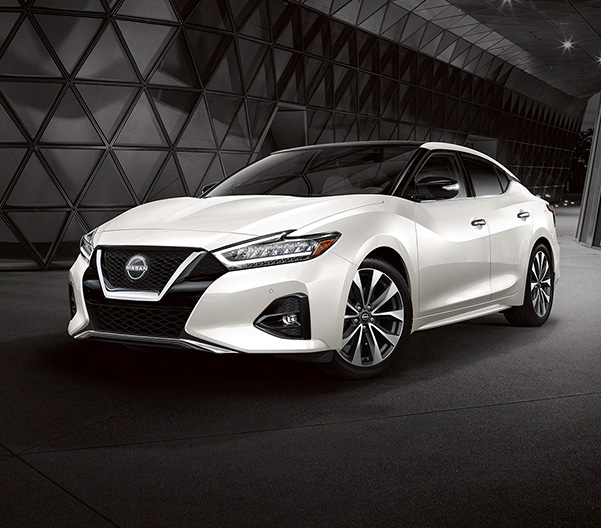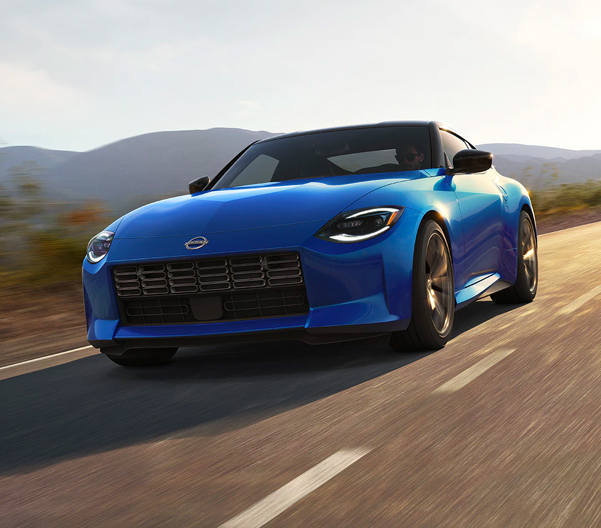 2023 Nissan Z
The 2023 Nissan Z sports car is an exciting and powerful vehicle that is set to impress every driving enthusiast. With a sleek and aerodynamic exterior to go along with its luxurious cabin, there's nothing left short from the driving experience with the Nissan Z. Connecticut drivers demand the best, so get ready to enjoy the advanced safety features, advanced infotainment system and smooth handling that comes with financing a Nissan Z nearby at George Harte Nissan.
2023 Nissan GT-R
The 2023 Nissan GT-R is a high-performance sports car with an unmistakable design. From New England road trips to adventures around Connecticut, the new GT-R changes every second on the road. Learn about the new Nissan GT-R price options or lease a new sports car you love by shopping online or in person at our local Nissan dealer. Reserve a GT-R near New Haven that exceeds all expectations!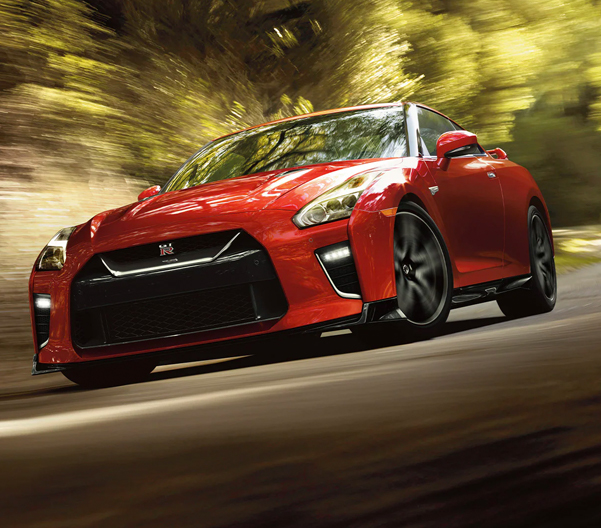 To get a more complete breakdown of new Nissan sedans and sports cars available at George Harte Nissan, contact us or view our inventory. You can schedule a test-drive and get full model reviews from our specialists to see which new Nissan car is right for you. From Nissan sedans with AWD to affordable cars for sale nearby, we have it all at our Connecticut Nissan dealer!